Hutto Soap & Candle Co.
Regular price
$16.00 USD
Sale price
$12.00 USD
Unit price
per
Sale
Sold out
Keeping your dog's paw pads in prime shape is now easier than ever. Made from four simple ingredients, we formulated our Pupper Pad Balm with three key things in mind:
Pupper Safety: We all know our fur babies love to lick so it was important to us to create a balm that wasn't toxic. Pupper Pad Balm is completely non-toxic and 100% natural!
Quality Ingredients: Safe and non-toxic doesn't always mean "good for you". Our ingredients can all be pronounced and are food grade: Olive Oil, Coconut Oil, Shea Butter, and Beeswax. That's it!
Efficacy: We needed a balm that would work to heal cracked pads and keep them in tip-top shape - without chemicals or fillers.
Directions for Use:  A little truly goes a long way. Simply apply a very small amount onto the center of your dog's pad and rub in a circular motion. For drier pads, a second application can be used.
Did you know your pupper's paw pads play an integral role in their day-to-day function?
Here's a list of some of the things these cute little pads do:
Shock absorption when running or jumping, which provides relief from strain that would otherwise be put on their bones and joints. 
Makes navigation of uneven, natural terrain easier
Short-term protection against the elements, like ice and snow. 
Provides traction when running to make chasing toys (and squirrels) easier.
Make cute little pawprints in the mud or sand (or on our floors 😅) for us to adore. 
Ingredients: Olea Europaea (Olive) Fruit Oil, Cocos Nucifera
 (Coconut) Oil, Butyrospermum Parkii (Shea Butter), Cera Alba (Beeswax)
Share
View full details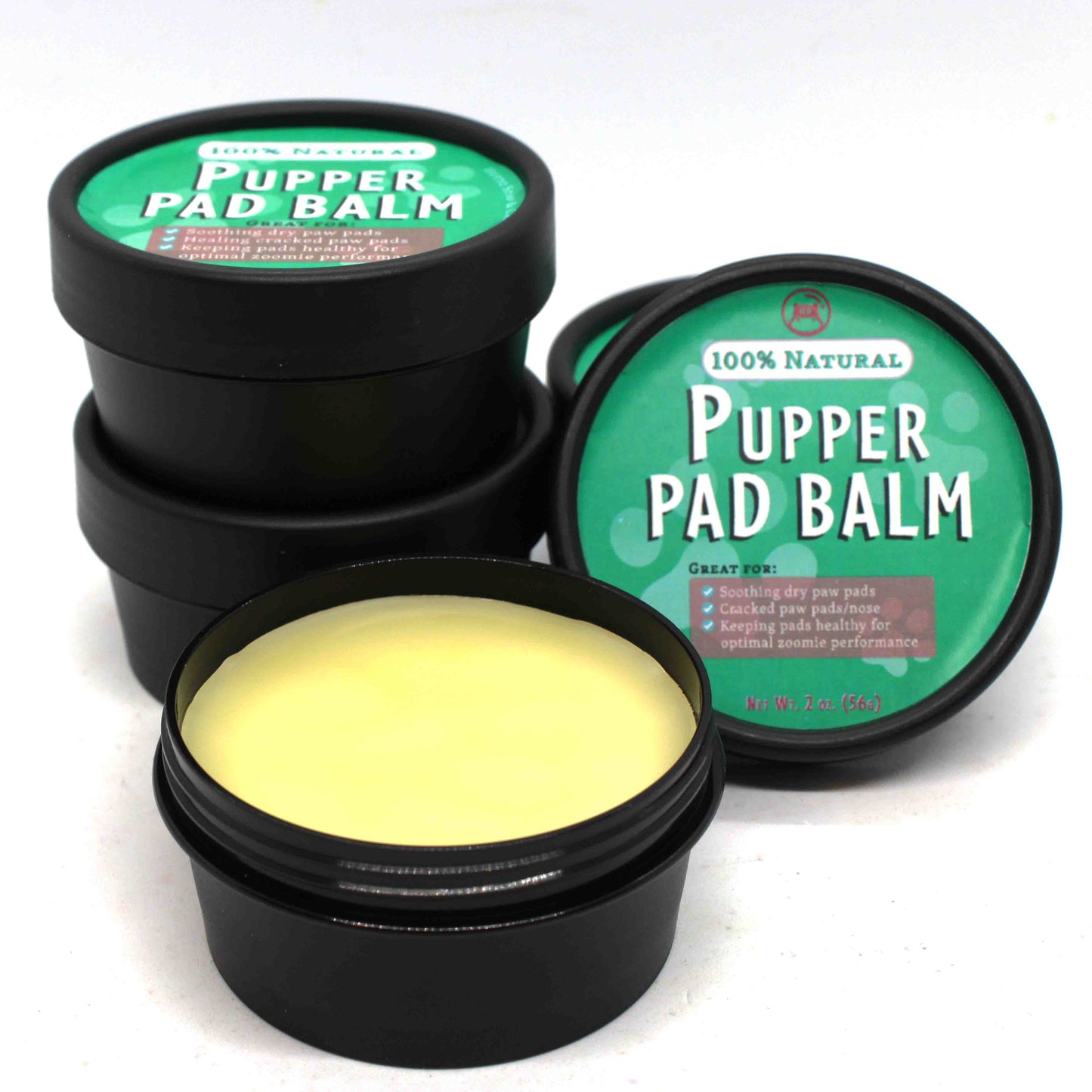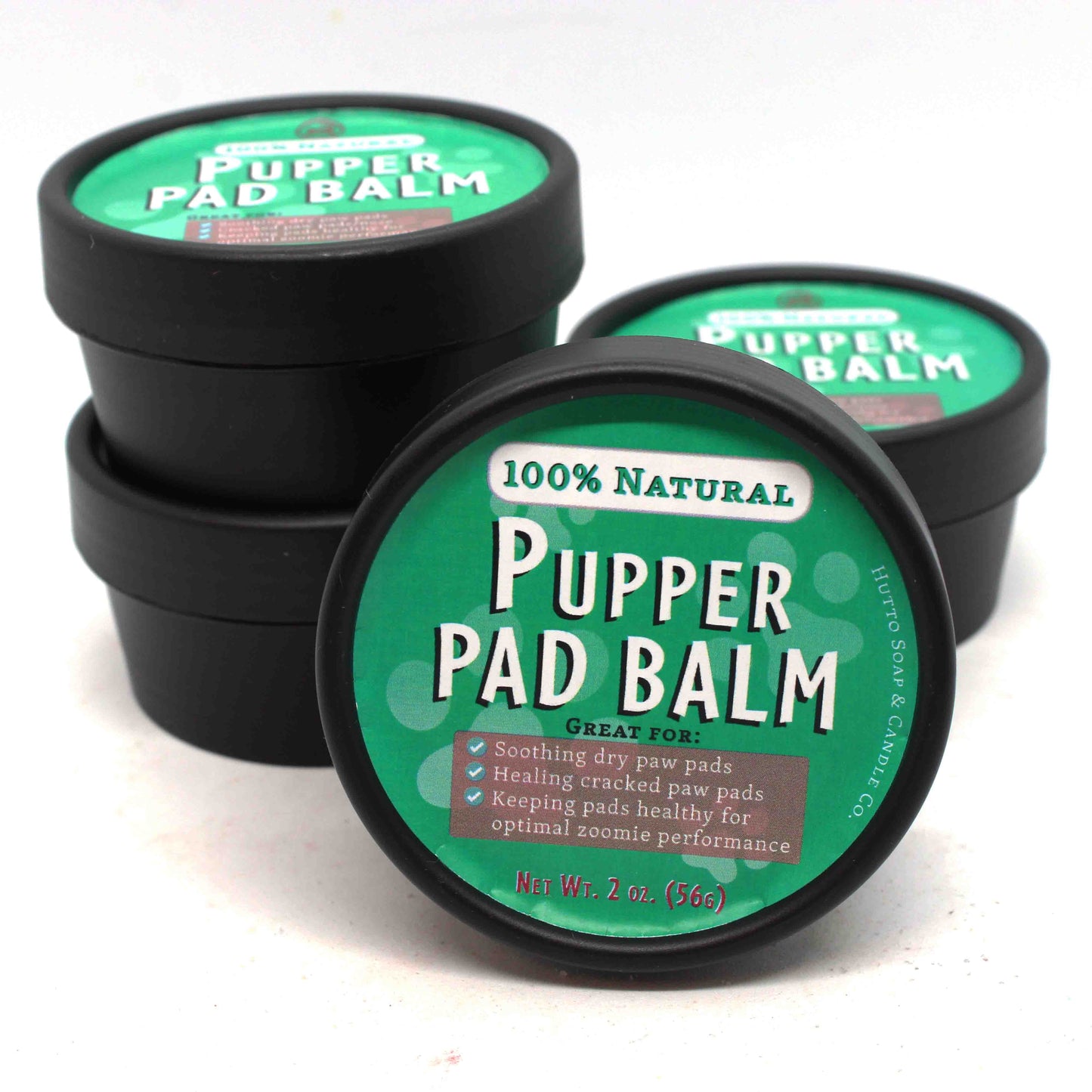 Yes to Soft paw's!
This worked great and pretty quick! Only one of my pups has rough paws but this worked perfectly for him. Soft paws after the first few uses :D would definitely recommend!